WORD MARK
The word mark is a key part of INVENIA's corporate identity and plays an important role in conveying its corporate image via a variety of media.

KOREAN LOGOTYPE
Combination of the word mark and Korean logotype has two components, bottom right and bottom middle.

SLOGAN
Combination of the word mark and slogan has two components, upper left and bottom middle.

MOVING LOGO
This flexible logo is a combination of the word mark and a moving simplex figure. Four types of the logo are shown depending on directions, and the four elements form a single flexible logo.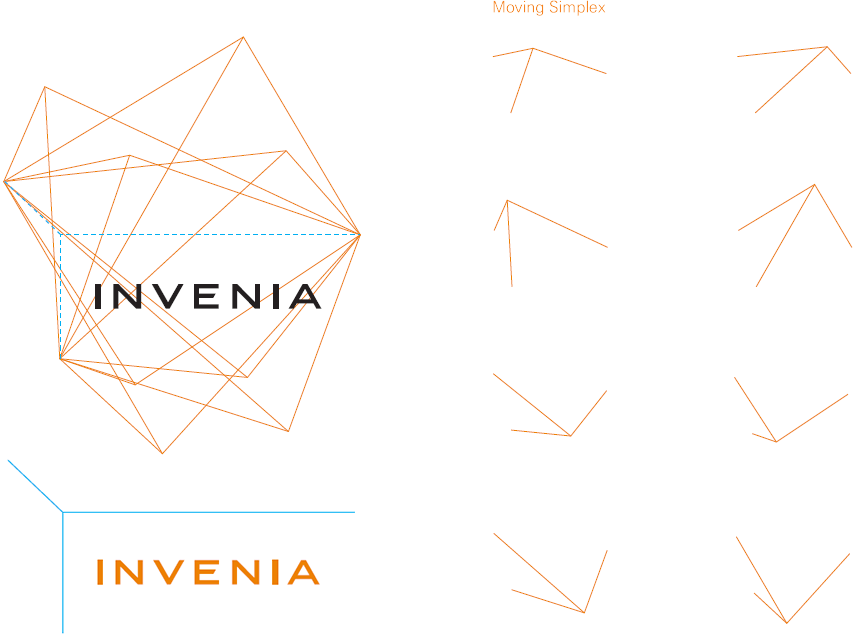 COLORS SYSTEM
The colors system is composed of pantone, process, and RGB colors in order to create the most effective color for applied media. The pantone color is applied first to spot color printing but, if this is not applicable, the process and RGB colors as provided below.